On Saturday Scott sent me down the road with £20 to buy BBQ things... I came back (late) with these:
ASOS harem style jumpsuit - £5 from Unicef charity shop. I've never worn a jumpsuit and I wondered what it'd look like on... Over all I quite liked the style, though this one seems a bit strange round the neckline. Too many criss cross straps for my liking!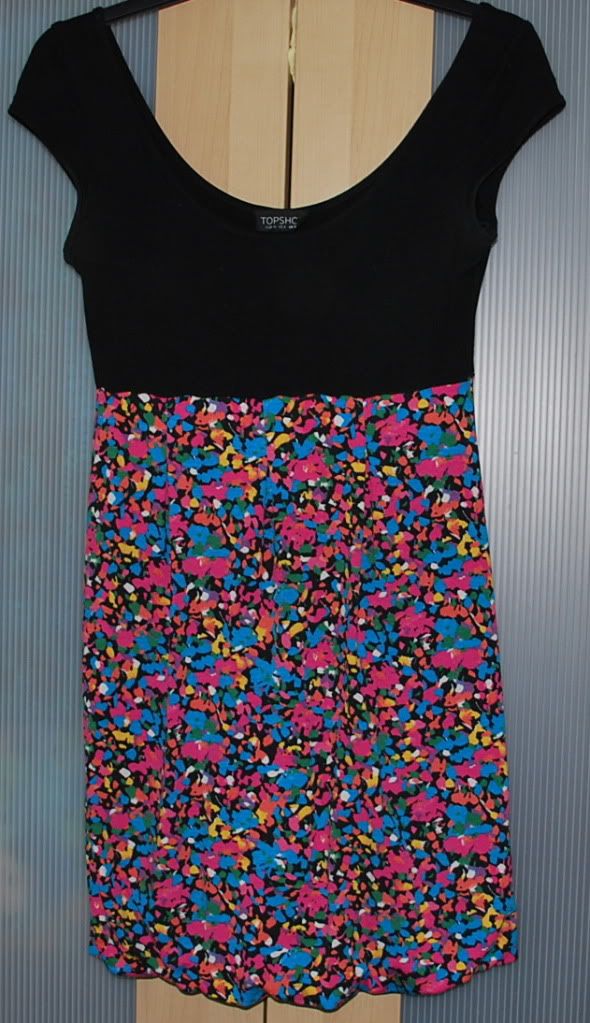 Topshop bubble hem dress. I picked this up for £4 from the same charity shop. Scott burst out laughing when he saw me in this. Apparently the skirt pattern looks like one of those 90s optical illusion puzzles where you squint your eyes and can see a picture in the middle. Well I tried it with the dress and there was no hidden picture! I wasn't put off by any of this and will still wear the dress!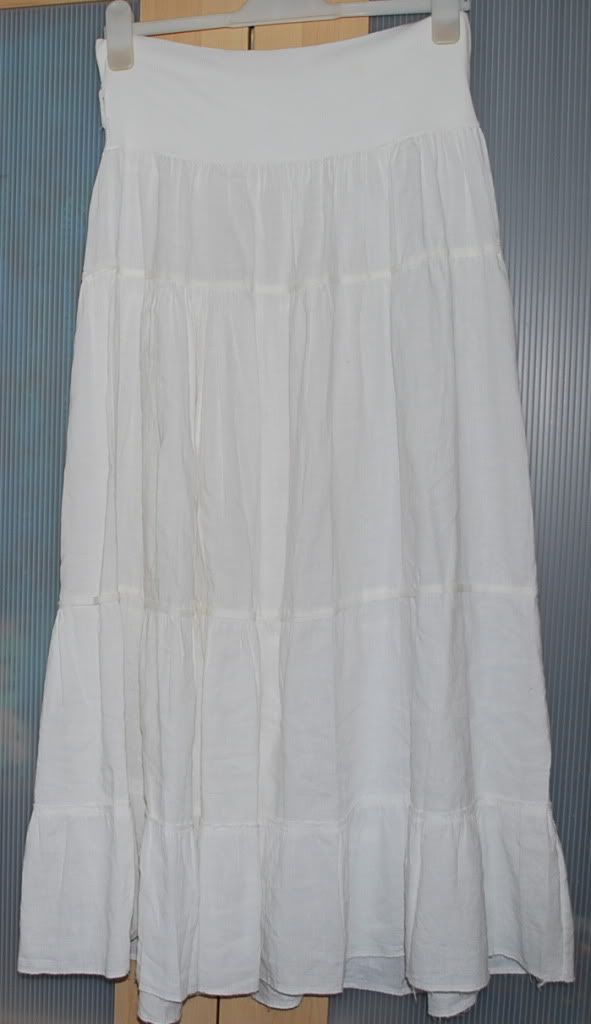 I'd been after a really long maxi skirt for a while so I picked this one up for another £4. I was more keen to find a floral one that wasn't so 'flowy' but I'll still wear this a few times I think. It's a great length since I struggle to find maxi dresses or skirts that go further than my ankles.
Lastly, I picked up this Fiorelli bag for £3. Not my usual style but it seems quite vintage looking to me and I the clasp looked a bit 'Vivienne Westwood'. I'll probably use this once or twice then pass it onto someone else.
Sunday, tried my luck at a Bootsale... have no idea if I just left it too late, or if there wasn't a good turn out due to it being Easter Sunday... but either way, I didn't get a thing and was quite disappointed! Better luck next time I guess!